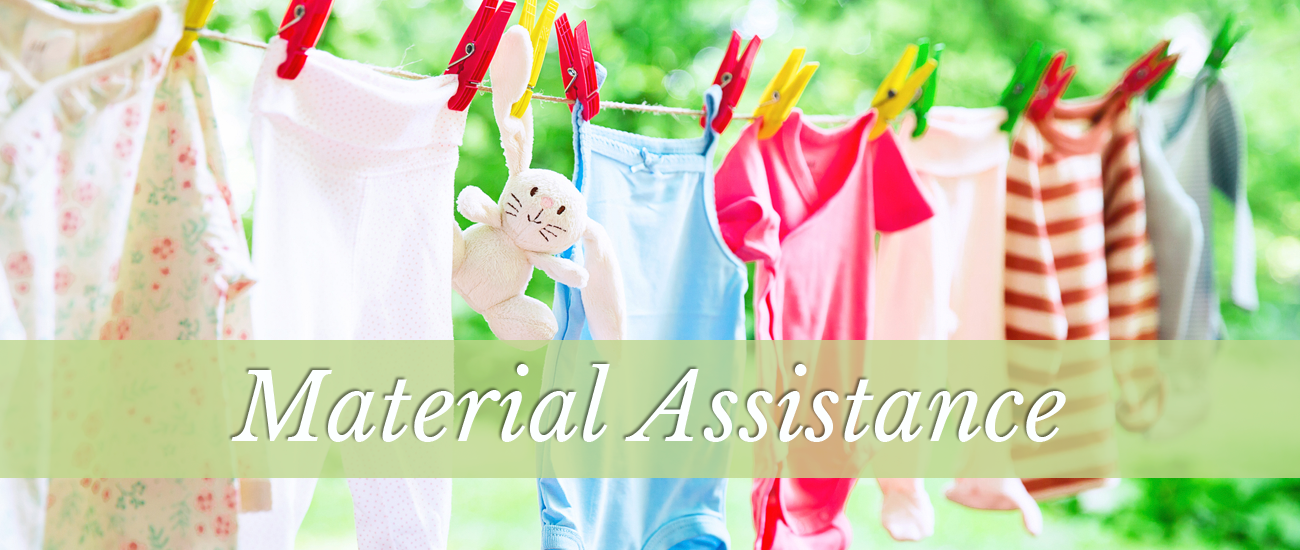 Reachout Women's Center is committed to serving our community beyond the initial stages of pregnancy. Our clients can receive material assistance for their children from birth up to 36 months of age. We also offer our clients the opportunity to earn a layette set before their child is born.
ID Requirements:
Adults: Government Issued Photo ID
Minor Mothers: Must have (2) of the following: birth certificate, school ID and/or passport.
Children: Birth Certificate or Immunization Record

Clothing Bank
Wednesdays and Thursdays are clothing distribution days at Reachout Women's Center. Our inventory is typically stocked with tops, bottoms, jackets, pajamas, socks and underwear. Inventory is dependent on donations. Clients are eligible for clothing every 60 days.
Diapers
Diapers and pull-ups can be picked up by clients anytime during the week. Clients are eligible for clothing every 60 days and diapers every 30 days. Reachout also offers potty training materials to help you with your child's transition.
Formula and Other Necessities
Formula is typically distributed on an emergency basis, up to 3 times a year per client. Every so often, large formula donations come in and the formula restrictions are lifted. Donations of baby furniture and other necessities come in every now and then as well. Please contact Reachout for more information regarding formula distribution and availability of other necessities.
Layette Program
Clients who complete an approved educational course are eligible to receive a layette for their new baby. Please contact Reachout Women's Center for more information.